Edenred Finland's new Sales Manager Karoliina Ravantti is driven by people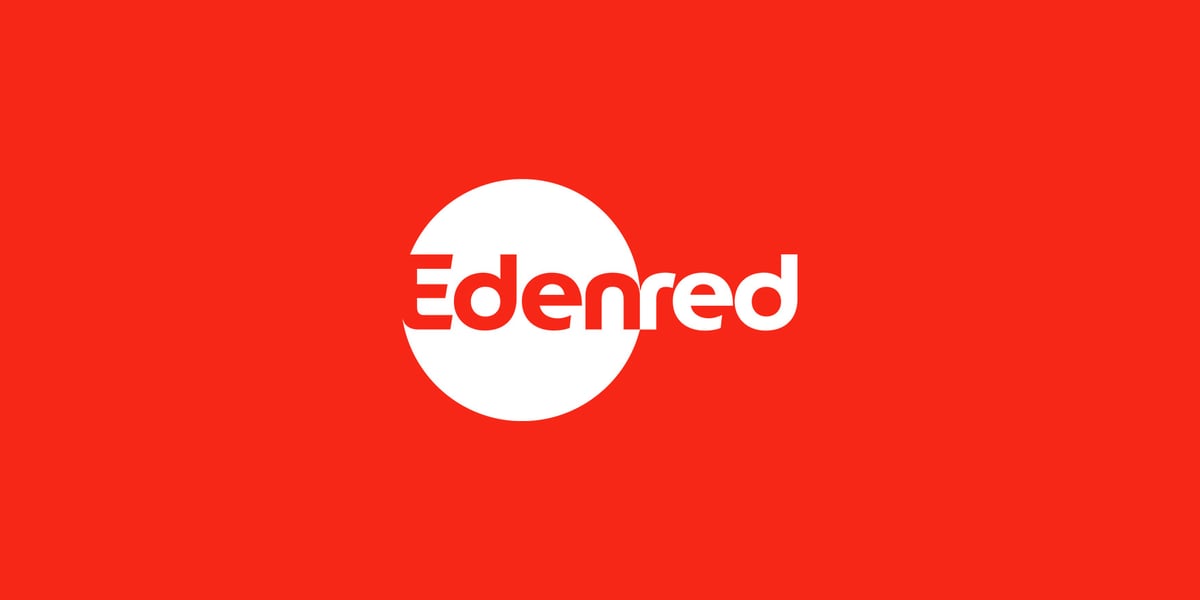 Karoliina Ravantti has started as the new Sales Director of Edenred Finland at the beginning of February 2023. Minna Kelonen, who previously worked successfully at that position, will move on to pursue her dream as an entrepreneur in Kelos Consulting Oy. Ravantti, who has had a long career in financial technology and as a team leader at Nets, among others, describes the feeling of starting at Edenred as a return to her roots:
"What I enjoy about financial technology is that it's a complex business with never-ending innovation - that's what keeps me interested. For example at Edenred the ability to pay for employee benefits with Apple and Google Pay is mind-blowing - since nowadays you wonder if you can't pay with a smartwatch or phone," says Ravantti.
Minna Kelonen (left) leaves her position as Sales Director of Edenred Finland to pursue her dream as an entrepreneur and welcomes her successor Karoliina Ravantti (right).
The opportunity to contribute to a better working life and help clients with their challenges intrigued in Edenred
At Edenred, Ravantti was attracted not only by good products but also by the opportunity to make a difference in the bigger picture, as she is motivated to improve the working life for both her team and her customers by solving their challenges.
"At Edenred, you can make a difference to the working life - and therefore to society as a whole. When you spend more than 50 years of your life working, what could be more meaningful than making a difference to well-being at work and the employee experience, for example through a lunch benefit?"
Ravantti has carried out several recruitments. She has seen the direct impact of employee benefits on the competitiveness of the employer companies for the best candidates, as the standard question in interviews nowadays is always: "What are your employee benefits?" According to Ravantti, employees expect basic benefits to be in place, and young employees in particular are quite aware of them.
She has experience in team building and refining work culture
In addition to Nets, Ravantti has experience from Easypark, from where she now joins Edenred. In between, she has also taken a detour from the financial technology path to Academic Work in human resources.
"I wasn't bored with the financial sector, but what drew me to Academic Work from Nets was that I've always been interested in people, recruitment, and developing a working culture."
As a team leader, Ravantti aims to create an open and light atmosphere to build trust, which helps team members to talk openly, also about what they personally want from their careers. In Ravantti's experience, this is usually the best way to define the team's common goals and achieve the best results.
"I encourage my team members to grow and develop - and I also try to support their growth."
Ravantti has seen how well individual, diverse salespeople can play together in a team that has a common direction.
"In an effective sales team, you have to work together, learn from each other and get to know each other. Between the terms business relationship and private relationship, you can have a personal relationship with a colleague - you don't have to spend all your free time together, but you can still make the relationship feel personal."
People skills gained in different roles help in both customer relations and team management
Ravantti has learned her best lessons at different turning points in her career and in different roles. These insights still carry on - and the common denominator is an expanded understanding of different people.
When Ravantti started her career at Nets, the company was still a start-up called Manison Maksujärjestelmät Oy. After a few years with the company, she applied for the position of Channel Manager. When she was offered that responsible position, Ravantti made a conscious decision that she could only do the role in her own way - not by copying her predecessor. If that wasn't enough, the job wouldn't be right for her.
"I wondered then what building a customer relationship is - what could be done differently? For example, you might be dealing with a long-standing private entrepreneur, for example, or dozens of bank payments specialists: very different target groups and everything in between. But let's not forget that customers are only humans too. By working on a long-term basis and meeting clients regularly I was able to build a relationship of trust."
Later, in the same company, the opportunity to grow a direct sales team and change management was offered, which further expanded her understanding of the dynamics of a functioning work community.
"When you are with a team and share ideas, you also learn the most about different people and how to make the team work together. One great insight from change management is that while something may seem simple, shaking up the status quo is never easy. While change often causes resistance at first, gradually the new becomes the new normal. "
The SaaS experience has sharpened the question, of what the customer is offered in return for the contract
In the SaaS (Software as a Service) business, Ravantti has become familiar with the term SaaS - lifetime value, i.e. the total sales revenue generated from a customer relationship. Equally important, according to Ravantti, is to ask what the customer gets from the service.
"For example, when a contract is for three years, it doesn't just mean that we send an invoice and the customer receives the service. It also means what we do together with the customer during that time. What are the client's goals and needs in terms of, for example, well-being? The contract itself is not binding, but the strategic partnership, the ability to solve the customer's challenges now and in the future, and the salesperson's personal approach to the partnership are key," Ravantti sums up.
The counterbalance to work is the time spent with loved ones and taking your own time with Virike
Ravantti finds a counterbalance to her work in her loved ones and by immersing herself in hobbies. Three children under school age are the focus of her time, but Ravantti also cherishes her relationship and friendships, for example through restaurant dinners and immersing herself in good conversations. She herself is also a living example of using employee benefits to recover:
"Usually I have used the Virike benefit in many ways: for gym membership, different exercises and cultural events, movie tickets and theatre," says Ravantti.