This is how you accept Edenred Pay mobile payments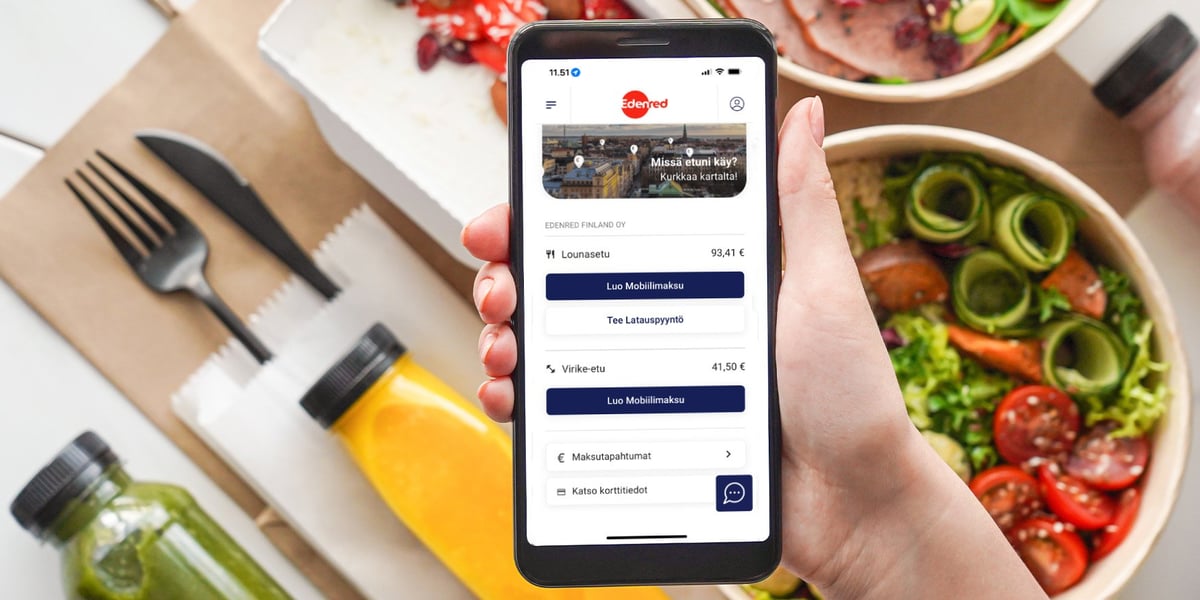 Edenred is a pioneer in mobile payments - we offer a wide range of payment methods. In addition to the Edenred Card, Lunch and Virike vouchers, Apple Pay and Google Pay, our benefit users can also use Edenred Pay in the MyEdenred app.
Edenred Pay payments can be received without additional devices
Edenred Pay is Edenred's own mobile payment method, which works conveniently in the MyEdenred mobile app. All our service providers registered on the Merchant Portal can accept Edenred Pay mobile payments.
It is important for our service providers to be able to accept mobile payments, as the majority of the more than half a million users of our benefits also use our mobile payment method. When paying with Edenred Pay, customers use the MyEdenred app on their mobile device. You do not even need a payment terminal to receive the payment method.
Fast payments and real-time monitoring
Once you have registered on our Merchant portal, the payment method is in your use and you can receive our mobile payment.

A checklist for the payment situation:
Your customer opens the MyEdenred app and searches your business by search or location.
The amount to be paid is entered into the application, after which the payment is confirmed.
The service is now paid and the amount is credited to your account.
You can see the payment in real time in the Merchant Portal once the customer has activated the payment.
Ps. If your customer's benefit balance does not cover the full amount of the service, the excess amount must be paid by another payment method.
For more information on how to monitor and settle your mobile payments, click here.
Do you have a contract with Edenred, but no access to the Merchant Portal?
Create your portal account here. Don't worry, your existing contract will remain unchanged.
If you are not yet part of the Edenred network, you can join us as a merchant here.