Edenred card is plastic-free and the most versatile on the market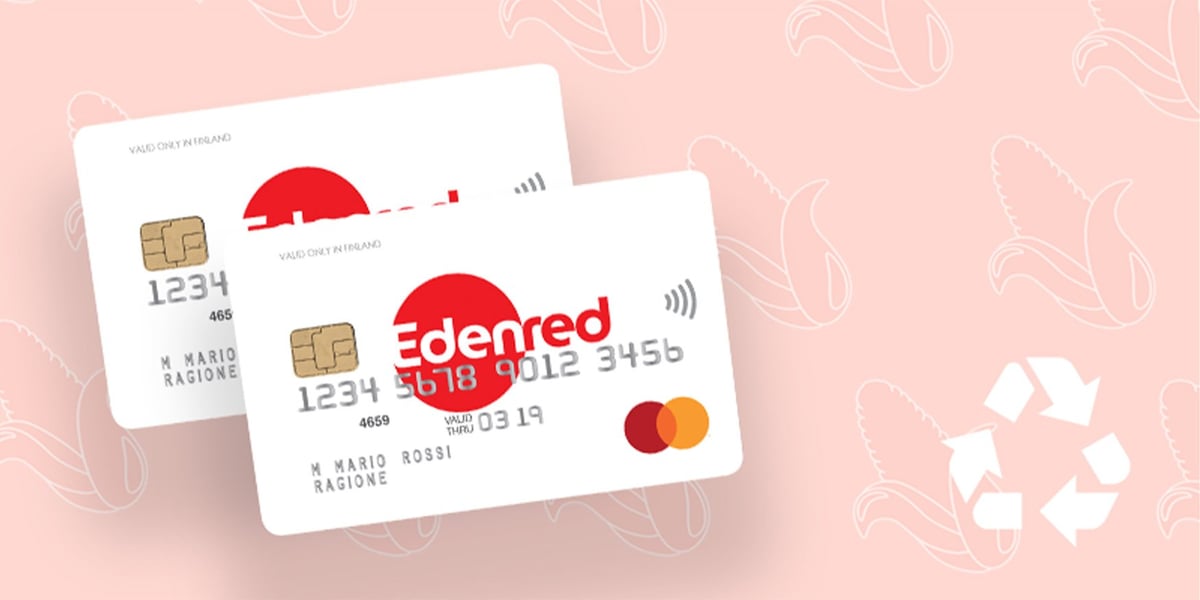 Edenred's new payment card says goodbye to plastic and welcomes the ecological PLA fiber made from corn waste! In addition to the contactless payment feature, the card also offers the extensive payment options of Apple Pay and Google Pay as the only provider of employee benefits in Finland. Paying with employee benefits has never been easier – and more ecological.
A Mastercard card opens up the widest range of usage possibilities
Edenred is the only company in Finland offering employee benefits that uses a Mastercard-based payment card. It means that you can use our card to pay securely at all locations in our network that accept Mastercard payment - on-site, online, and with Google Pay and Apple Pay. The first and only one in Finland! The versatile ways of using the card make it even easier to pay and receive employee benefits.
The new cards are made from corn-based PLA recycled fiber
We no longer use plastic in our payment cards. All our new physical payment cards are made from ecological and biodegradable PLA fiber, which is obtained from the inedible waste parts of corn. Every plastic-free card counts - did you know that the amount of plastic used in the production of bank cards worldwide is equivalent to the weight of 150 Boeing 747 airplanes?

We invest in the most ecological payment card on the market because we are committed to shouldering our own environmental responsibility.
Google Pay and Apple Pay are included
Both the physical and the virtual Edenred card can also be added to the Google Pay and Apple Pay applications, so that all the necessary payment cards are carried along on the benefit user's mobile devices. As long as your smartphone is in your pocket, you can leave your wallet at home in the future.