Time for a break? Cuckoo makes you get up off the office chair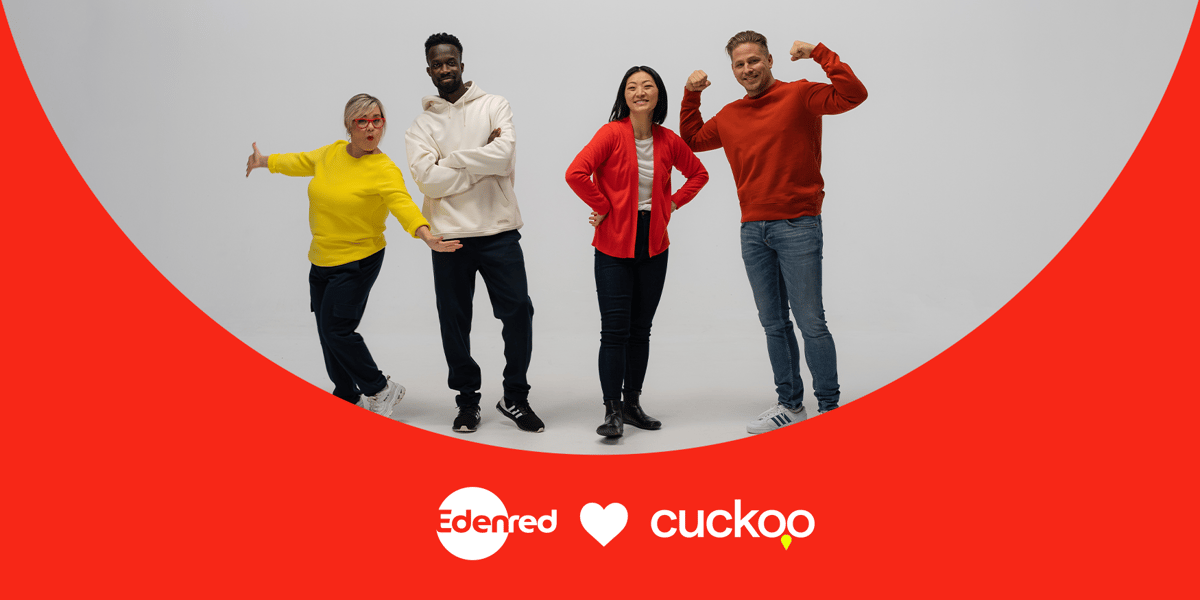 Most of us know that we should get up from the office chair several times during the work day – walking, taking breaks and moving around would help our metabolism function better and ease our concentration. Still, the work engagement often carries us away, and we end up stuck at our desk for almost the whole day. Cuckoo is a well-being application and service that offers an easy way to get exercise and breaks during the working day. Naturally, Cuckoo is a part of Edenred´s wide Virike culture and sports benefit network.
Over 1000 different programs for active breaks and exercise tracking in one app
Cuckoo is a wellbeing app tailored for the present-day workplace, where you can find more than 1000 different guided exercise videos prepared by physiotherapists, with the length from 1 minute up to 3 minutes. In addition, Cuckoo app has mindfulness and concentration exercises for increasing presence, and webinars. Cuckoo can also be used to track exercise and wellness activities.
Cuckoo's story began in 2014 with two coworkers, an alarm clock and 100 branch jumps once a day. The joy of movement began to spread like wildfire among the working community, as more and more employees joined the break. After this, Veera and Ida quit their jobs, and founded Cuckoo, which was initially tried out by business customers. Now Cuckoo is also available for consumers, which is great news for users of Edenred's Virike benefit.
Pay for your Cuckoo membership with Virike
Cuckoo is available to consumer customers either at an affordable monthly price or with an annual membership. Membership can now be purchased with Edenred's Virike benefit! Cuckoo is also going international at a fast pace, and there is a completely renewed application in use, where new content is added every week.
"We are really excited now that we can offer Cuckoo to consumer customers as well. We are proud to export Finnish well-being know-how abroad", says Cuckoo CEO Amel Gaily.
Active breaks help to have more energy and reduce sickness leaves
Active breaks are a small thing to do, but its effect is big. According to a study conducted by the Finnish Institute of Occupational Health, (*in Finnish) exercise during breaks has a positive effect on social, mental and physical well-being. The use of the Cuckoo wellness application has resulted in positive effects such as increased movement, reduced sitting, and relief from stress and pain conditions in the musculoskeletal system, which reduce sickness absences.
"We receive positive and grateful feedback from our users every day," adds Gaily.

Take care of your own well-being and try Cuckoo for free for 14 days at Cuckoo.fi. You can buy membership with Edenred's Virike benefit!

Employer, would it be time to add movement to your employees' day and support work well-being with a tax-free Virike benefit?