The most versatile payment methods for employee benefits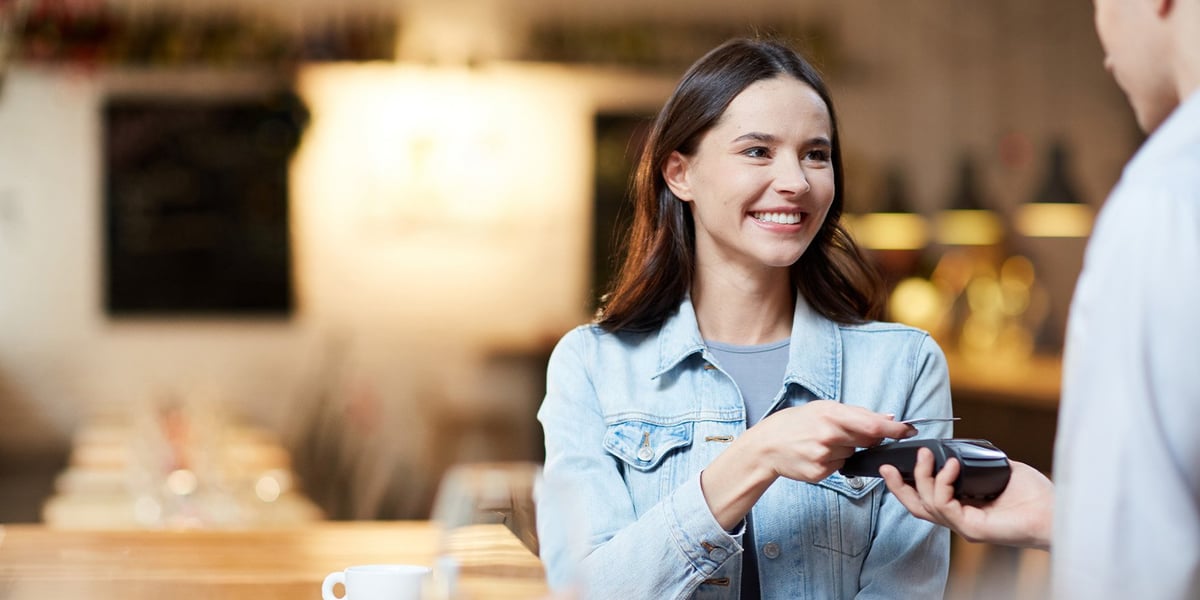 Over time, Edenred's employee benefits have become increasingly user-friendly, expanding beyond traditional vouchers to include card and mobile solutions. Edenred is a pioneer in mobile payments and our Mastercard-based payment card is the only one of its kind in the employee benefits market. It enables payments via Apple Pay and Google pay as the only employee benefits provider in Finland! In addition, all our payment methods are plastic-free.
Looking to the future - employment benefits also work effortlessly with a mobile solution
We at Edenred are pioneers of mobile payments, offering our beneficiaries an easy, secure and fully mobile solution with versatile and unique payment options. This way, your benefits are conveniently carried with you on your smartphone and on the MyEdenred app. Through our app, users can view their card details, balance, transactions, expiring balances, mobile payments and (depending on their employer) balance top-up requests, among other things.
Mobile payment is possible with Edenred's own Edenred Pay mobile payment and with a virtual card for services that accept online payments. In addition, those who enjoy the Lunch and Virike benefits can add their virtual card details to Apple Pay and Google Pay, which work not only on smartphones but also on smartwatches, among others. Now you can leave your wallet at home!
Like cards, mobile payments only charge the price of the service purchased (within the limits set by the Tax Administration), and no money is wasted (compared to vouchers).
The mobile solution works with the following benefits: Lunch, Virike, Transport, Massage
Mastercard-based Edenred card opens payment gateways to a wide range of options
The Edenred card is our Mastercard-based payment card, which is used to make payments in the same way as a normal debit card. With a physical card, you can also pay easily by flashing your card at payment terminals that support contactless payments or pay online.
Edenred card users also have access to our MyEdenred mobile app and all its features (card and balance information, transactions and balance top-up requests, depending on the employer). Best of all, the Edenred card solution includes all mobile payment methods: Edenred Pay, Apple Pay and Google Pay!
Card and mobile payments only ever charge the price of the service purchased (within the limits set by the Tax Administration), and no money is wasted (compared to vouchers).
The Edenred card works with the following benefits: Lunch, Virike (both benefits work with the same card!)
Psst! It's also worth noting that we no longer use any plastic in our cards. All our payment cards are made from environmentally friendly PLA fibre, which is made from the waste parts of corn! Read more here ›
Traditional vouchers are still an easy solution
Paper-based Virike Vouchers and "Lounari" Lunch Vouchers, still have a solid and stable position as the most traditional payment method for employee benefits. They are conveniently carried in the wallets of their users and payment is made in the same way as cash. The only difference is that they do not give change back. The value of vouchers varies from year to year, check the current values here.
Vouchers work with the following benefits: Lunch, Virike
Easy to manage
With the card and mobile solution, benefit management is done online through our portal designed for employers, where employers can get all the reports they need directly to their company's payroll administration. This means that there is no need to keep separate records of who has received the benefit and how much. The distribution of benefits to employees is done electronically and can be automated for users so that the person responsible for employee benefits in the company simply goes to approve the card orders and balance loads of their employees.
Managing the voucher solution is also easy. Employers can calculate the number of vouchers they need and order them from our online portal in handy bundles to be distributed directly to their employees. This way, the employer only needs to keep a record of how many vouchers have been issued to each employee for payroll purposes.  
Employee benefits are a choice to promote well-being, order benefits for your employees today!