Oona was promoted from marketing trainee to specialist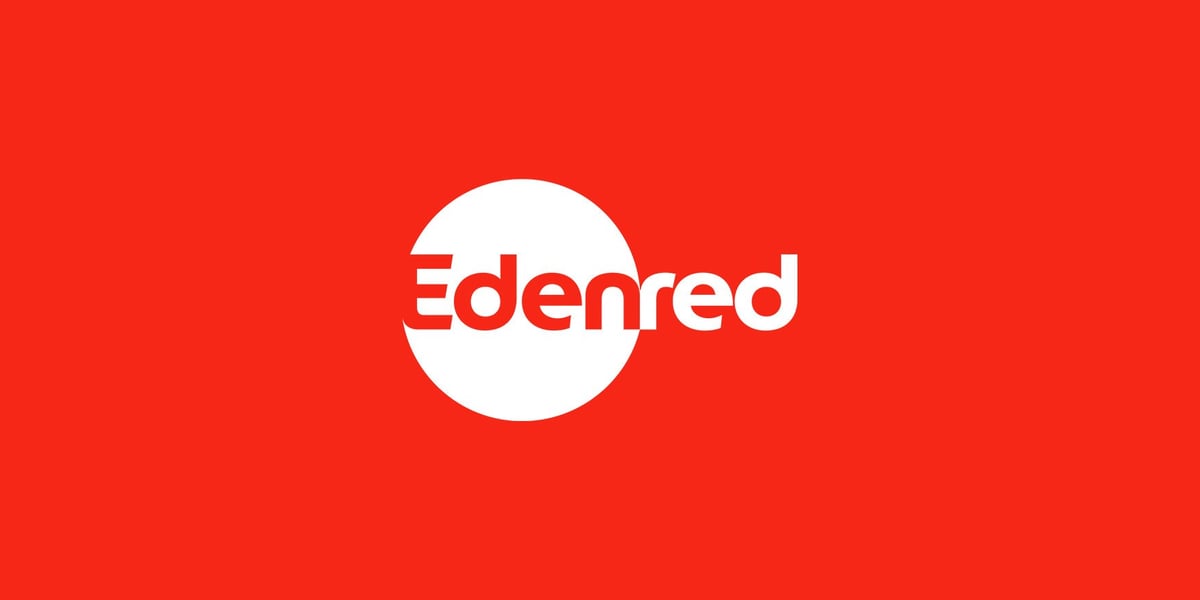 Our colleague Oona, who works as a marketing specialist, talks about her career path in Edenred's marketing team. The journey from trainee to specialist has given Oona a lot of responsibility, but also creative freedom. Working on both Edenred's employee benefits and Delicard® gift card marketing communications, Oona works closely with colleagues in different departments on a daily basis.
Traineeship opened doors to an international company
Oona started her Edenred career as a marketing trainee in November 2020. The year that changed the world had been full of studying for her degree and stressful, with the pandemic raging and a job search after graduation on her mind. Oona, who majored in marketing at business school, had a long-standing career dream come true when Edenred offered her a job in its marketing department.
As a marketing trainee, Oona immediately got up to speed as an equal member of the team, just like any of our trainees. The internship helped her to discover her own strengths in the vast field of marketing and communications. Oona was already fascinated by social media content creation, designing and implementing campaign materials and stakeholder engagement before the internship. As an trainee, her tasks were no different from those of someone who had already worked at Edenred for a longer period of time.
More responsibility and new challenges in a permanent role
After the six month trainee period, it was clear to both parties that Oona, who was self-motivated, creative and had strengthened Edenred's marketing with a positive attitude, would continue to work for the company. She was asked to continue in a permanent position as a 'Marketing Specialist':
"We discussed the possibilities and my wishes openly. The job offer I received was a great end to an educational trainee period. What I appreciate about Edenred's corporate culture, apart from the good atmosphere, is the flexibility. From the beginning, I knew that I would work mainly remotely, as I live in Pirkanmaa. This was not an obstacle for management or colleagues. My team mates and I see each other every day remotely and every month face-to-face at the office in Vallila, so it's easy to work remotely too."
The promotion has given Oona even more responsibility. Thanks to meaningful tasks and a good team spirit, her working days pass quickly. Edenred's products include various employee benefits and Delicard® gift cards, which are particularly well known in the corporate world. The marketing department's daily routine thus accommodates a wide range of campaigns, seasons and target groups, so Oona always has many tasks in hand.
The marketing team works with all departments
Oona and other edenredians in Finland often have the opportunity to participate in projects run by colleagues in the Nordic countries and elsewhere in the world. The marketing team is also in daily contact with other departments at home country, as new product launches, stakeholder communications and customer experience development, for example, are part of every colleague's daily routine.
"Marketing projects always have an impact on other departments, and projects in other departments have an impact on the marketing department. That's why I collaborate a lot with IT, product management and customer service teams, for example. At Edenred, I have really understood the importance of not only external but also internal communication in a large company."
New ventures in marketing
The variety of jobs on offer has also been key to Oona's rapid professional development. After all, marketing and communications are fast-moving fields that are exposed to a wide range of trends and world events. Oona's responsibilities have also grown considerably during her Edenred career:
"When I started at Edenred, I wanted to work specifically in social media marketing. I also got into influencer marketing, which fascinated me, and then I moved into broader stakeholder work. Today, I do a lot of communications for our larger clients and manage and develop the user experience of our website. As part of our team, I'm also responsible for promoting Delicard® gift cards and I also do a lot of project management. In the middle of all this, I also get to fulfil my passion for brand development and content creation."
A corporate culture that encourages wellbeing align with Oona's values
Oona is happy with the career opportunities that followed her graduation. It is important for her to work for a company that has a positive impact on society:
"I can really stand behind Edenred's values. With my background in competitive sports at national level and my active lifestyle, it's a good fit to work for a company whose goal is to be an enabler of everyday wellbeing. It's rewarding to promote wellbeing."