Jacob Segercrantz is the new Managing Director of Edenred Finland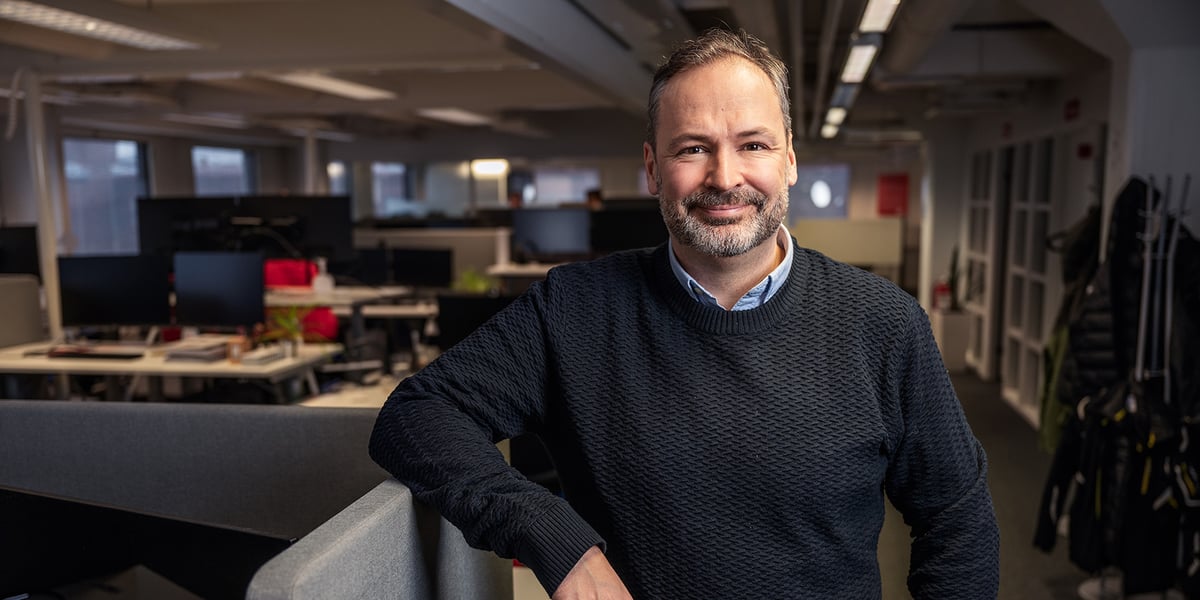 Jacob Segercrantz has been appointed as the new managing director of Edenred Finland. Segercrantz joins Edenred from the Swedish payment solutions provider Klarna, where he served as the Country Head.
Segercrantz has an extensive experience in the fintech sector. He worked at Klarna for 5 years and, before that, e.g. at Danske Bank and at Finnish payment security company Maksuturva Group (nowadays Svea Payments). With the recruitment, Edenred continues to focus on growing the business, sustainability, usability and broad product selection.
"It is wonderful to be able to join Edenred where I can daily contribute to and influence the working life of Finland. In recent years, it has been obvious that the working life has changed. For example, hiring is more competitive and remote work has become mainstream. People long for flexibility and added value. When you are choosing a job, it is becoming increasingly important what more the job offers besides the salary", Segercrantz says.
"We warmly welcome Jacob to work with us. He has solid expertise of financial technology, and his values align with our approach that emphasises environmental awareness, social responsibility and good governance. Hiring him bolsters the direction in which we are developing the company", explains Patrick Langlois, Edenred's Regional Director Northern Europe.
The working life in Finland differs even from the other Nordic countries
The importance of job-related benefits has increased in recruitment. As competition for experts grows, benefits become more sought-after. Furthermore, inflation heightens the importance of benefits for the purchasing power, as consumer price increases affects benefits less than salaries. In practice, benefits are a significant non-taxable addition to the pay.
"I personally know how important convenience is when it comes to using the benefits in your everyday life. It is very valuable that Edenred's benefits can now be used in Google Pay and Apple Pay. This is the kind of improvements that the market leader should develop. Focusing on user-friendliness is the right way to make everyday life easier in Finland", Segercrantz comments.
Edenred is a financially stable global organisation that operates in 45 countries. Finland has a special culture of employment benefits, as Finnish workers have gotten used to the common employee benefits such as lunch and sports & culture benefits. Alongside them, the number of other tax-free benefits have grown, such as commuter ticket, massage and dental care benefits.
"In Finland, job candidates usually even demand a lunch benefit. You could even say it is a market standard. In addition, Finland is a modern information society where reliable connections enable extensive remote work. This is why Finland requires a wide range of company benefits, and convenience is emphasised", Segercrantz says.
The corner office thinking is a thing of the past
Segercrantz lives by his values also in his spare time. He is an active runner who is in the process of training for his second marathon.
"I believe that my plans to run the marathon goes well with the new position. Running is a dear hobby that provides a counterbalance to work. When training you can even see your progress. Being out in the fresh air stimulates your thoughts as well", Segercrantz explains.
"At work, I want to be approachable. Corner office thinking is a thing of the past. I'm interested in people and their development", he adds.
Peter Hiltunen

moves

to

new challenges
The former Managing Director Peter Hiltunen moves to new challanges to Ropo Capital.
"We are grateful to Peter for his years at Edenred. Peter has had a key role at Edenred in establishing its market-leading position in Finland. His years were a time of growth and product range expansion. We wish Peter all the best with his future endeavours", Langlois says.
Segercrantz started at Edenred on March 20.